The environment means a lot to us and we know it does to you too, so, as we are situated in the UNESCO World Heritage site of the iSimangaliso Wetland Park, we thought that we would do our bit to help preserve it.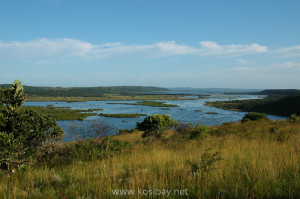 So…
What have we changed?
The first thing we have changed is that we now run on solar power!
After a few years of planning we have now gone green!!
This means; no generator needed, no noise pollution, no waste of fossil fuels, no pollution and most importantly, no impact on the environment.
But, there is a downside…
…we do not have our fairy lights at the moment, we are working on a way to make them compatible though!
Each unit now has its own solar panel, this feeds to a USB charging point in each room – perfect for point and shoot cameras, mobile phones and anything else that charges via USB.
This solar battery is good enough to power not only your mobile phones, but also the room lights, all night!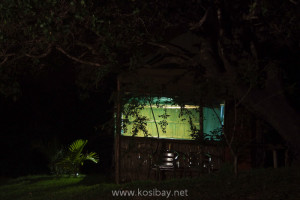 Everything on the camp is now solar – from gate to boma.
We have also settled our Jo Jo (water tank) on a platform 5 metres off the ground – this means that (drum roll please!) we now have continual water pressure to all chalets 24 hours a day, seven days a week, and all without the need for any generators. These gravity fed showers are even better than they were before on generator power!
As if this wasn't enough, we have been working like beavers to improve the facilities we already have at the camp. So far we have re-reeded most of the chalets to keep out the creepy crawlies and the kitchen has been extended, we also now have a second stove and sink so that our self caterers have more space. And now by the fire pit we have a brick built braai giving us some where to keep the firewood dry and enough room for 2 people to braai at the same time.
Pictures coming soon!
Find us at Responsible Travel.