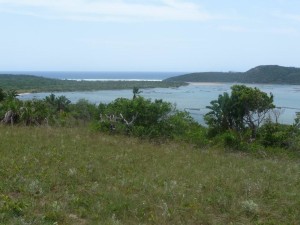 Kosi Bay is a beautiful area in the iSimangaliso Wetland Park, a UNESCO World Heritage Site, which you can explore in a number of ways.
Whether you want to relax, get active or are travelling with young children, Kosi Bay is a great holiday destination with plenty of activities on offer.
Click on the dropdown menu or on the links below for more information and images of the individual activities.
The Beach
Fishing – Fly-fishing, Rock, Surf and Drop Shot Fishing. The beach is the main focus for anglers of all persuasions. Many come to Kosi Bay just for the chance to fish Giant Trevally (Kingfish) at Kosi Mouth.
Turtle tours – We have five different species of Turtle at Kosi Bay and you can closely observe two of these species as they come to shore to nest. Nesting Loggerhead Turtles and Leatherback Turtles can be seen along this coastline from November through to February every year.
The Bay
The bay is a large lagoon protected from the coastal winds.
Kayaking – A soft paddle for fun among the Lakes of Kosi Bay.
Snorkelling – a safe and enjoyable way to see the underwater fauna. A great place to learn if you've never done it before, the water may be only shallow but with a surprising variety of species it is suitable for most ages!
Thonga fish traps – The local people, the Thonga, have been using this traditional and sustainable method of catching fish for generations. Learn about the traditional way in which they are still built today and learn how they work to minimise the impact on the fish levels within the Kosi lakes.
Surrounding area
Safari – nearby is Tembe Elephant Reserve (40 minute drive). No trip to South Africa is complete without a Safari. Home not just to elephants, this remote game reserve is packed with lion, rhino and many other South African animals and birds. NDUMO game reserve is a little further away but is an amazing birding hotspot if you are a keen twitcher.
Mozambique – Take a day trip with us through to the very southern part of Mozambique, where we can also take boat trips into the ocean to look for dolphins and other marine wildlife.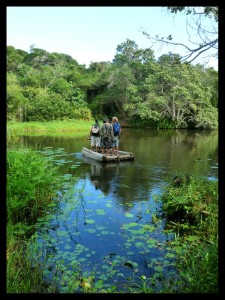 Hiking – day hikes or overnight hikes available.
School visits – during term time!
_____________________________________________________________________________________
Have you been to Kosi Bay? Please share your thoughts on the activites here: